H I G H L I G H T S
M A R C H      to     A P R I L     2 0 1 6
PARIS, FRANCE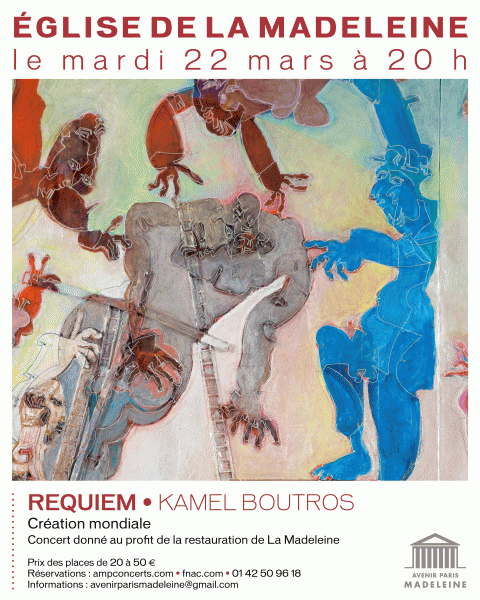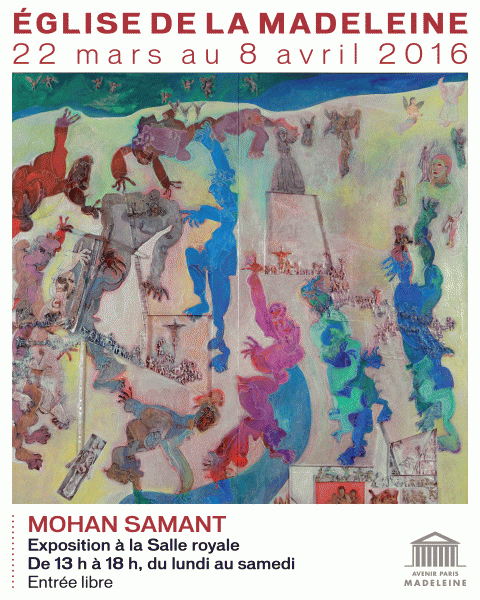 ---
February 2016
MUMBAI, INDIA
Prime Minister Narendra Modi and Maharashtra CM Devendra Fadanvis and the Governor visited and Ratnadeep curator for the show.
---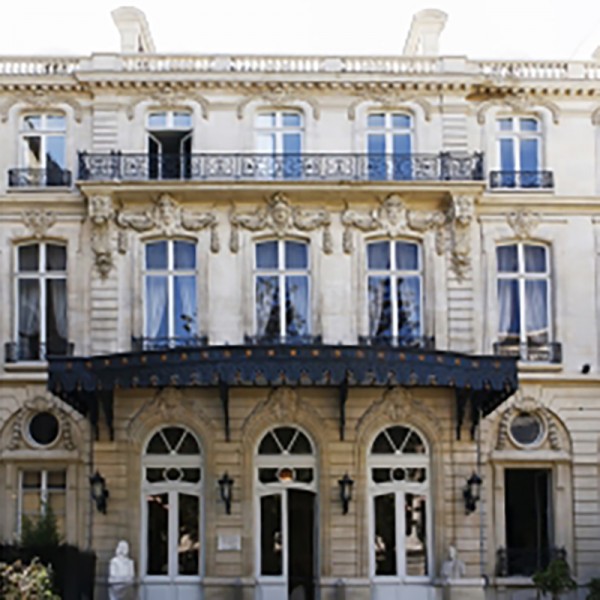 October 2014
Presented at l'Association France-Amérique by Abraham Joel and Pundole Art Gallery. The Paris event was inaugurated by His Excellency Arun Kumar Singh, Indian Ambassador to France, and addressed by Jean Luc Fournier, Président de France-Amériques. This was followed by a talk on the artist by Raissa Padamsee and a concert titled "Echoes of a Living Loft," conducted by Kamel Boutros, that recreated the ambiance of Samant's New York loft, where he created music and painting.
---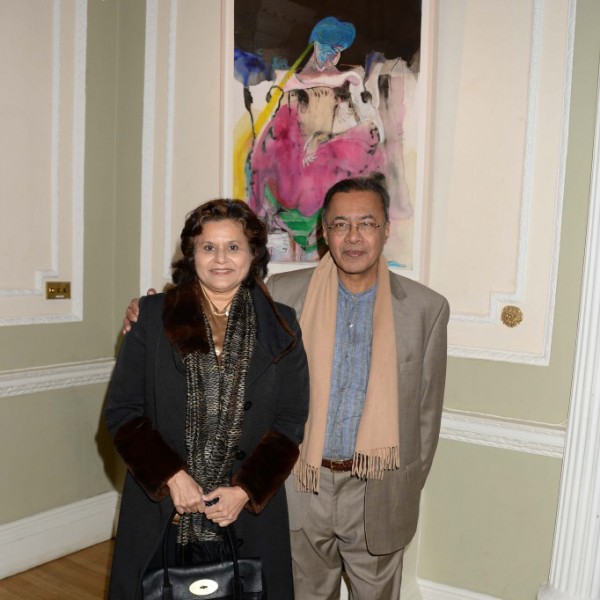 October 2013
An exhibition of works related to music and dance marking the publication of the definitive monograph on Mohan Samant (Bombay 1924–2004 New York): Mohan Samant: Paintings (Mapin Publishing). Held at The Nehru Centre, London, 8 South Audley Street, London W1K 1H. In this photo, Dr. Francis Pinto and Chantal Pinto are at a reception to celebrate the opening of an exhibition of paintings by Mohan Samant with works related to music and dance.
---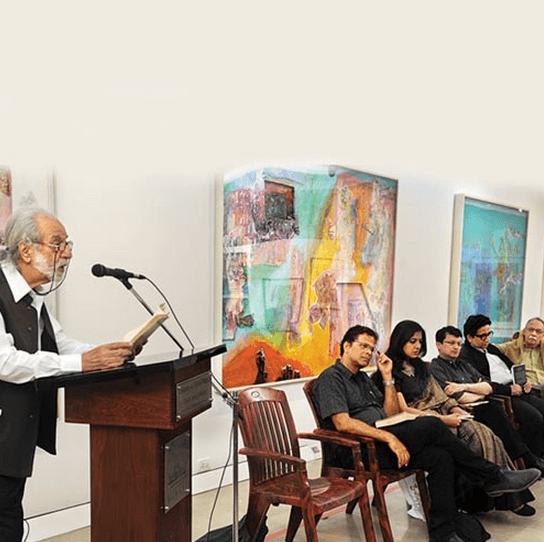 October 2013 to February 2014
This exhibition of Samant's art was presented at the Jehangir Nicholson Gallery by the Jehangir Nicholson Art Foundation and the Chhatrapati Shivaji Maharaj Vastu Sangrahalaya, in collaboration with the estate of Mohan Samant.  It was inaugurated by a reception and a concert directed by Kamel Boutros. See a review here.